Dan & Robin Karas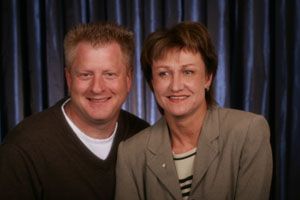 Owners
"I have been working in printing since 1982, and have always loved going to work. I learned to print at California High School, in San Ramon, CA, where I grew up. The most rewarding feeling is knowing that my hard work has finally paid off, and now I get to be my own boss."
"Robin and I have three kids; Ryan and Scott (twins) and Julia, the youngest. We've been married since 1987 and we have been living in Manteca since 1989. Whenever possible, we enjoy spending time with our kids around home and going on a family outing, usually camping or a day trip to Yosemite."
"Whether, we're pitching a tent or working with a customer, Robin and I always believe in being passionate in what you're doing and have fun in the process."